2019 Honor Bowl
Northern California  East Bay
September 7, 2019
HOST SCHOOL
James Logan High School
1800 H Street
Union City, CA 94587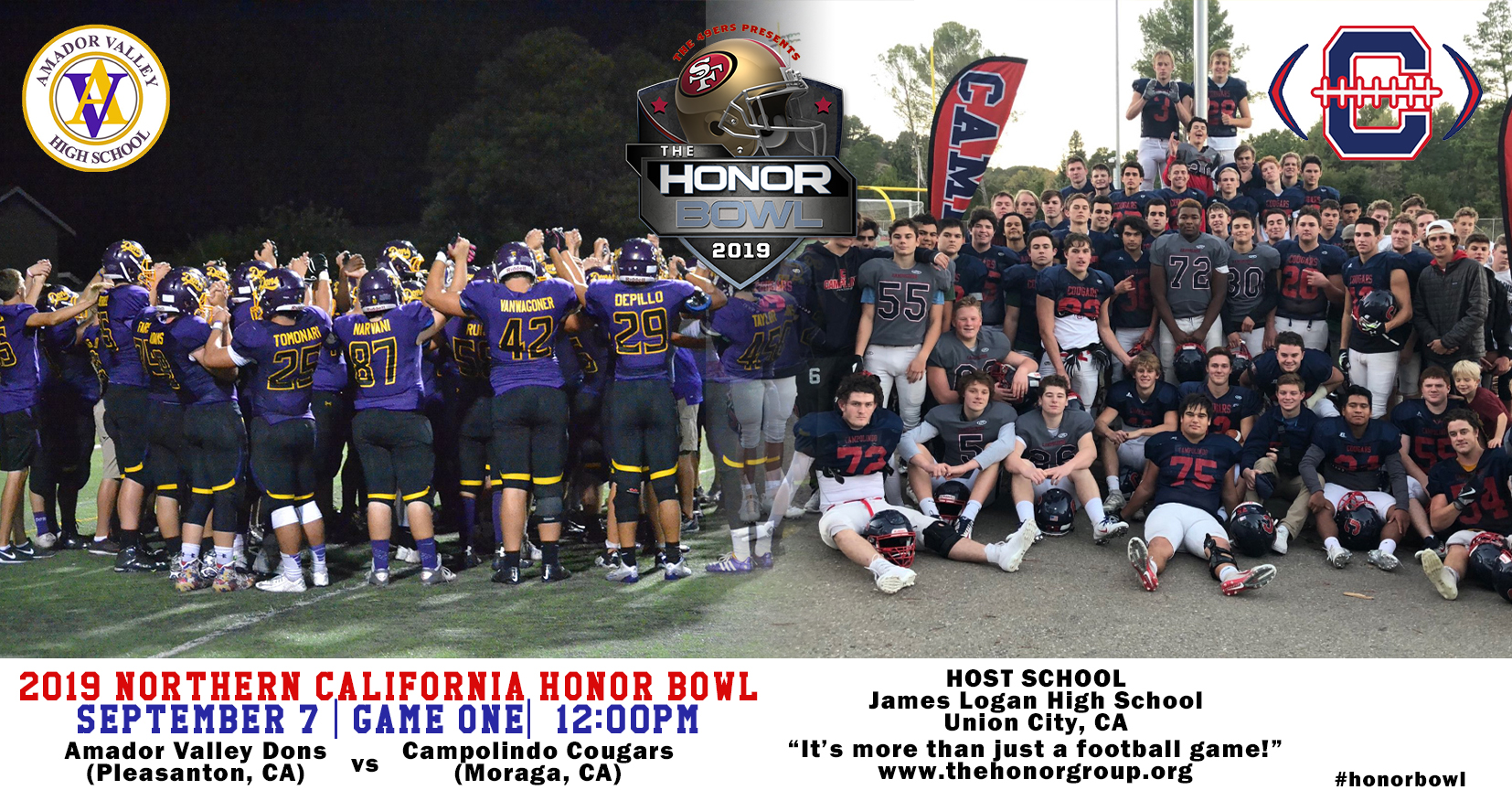 Game One
Amador Valley Dons vs Campolindo Cougars
September 7, 2019 12:00pm

Game One of the 2019 Honor Bowl will pit two local teams that have never faced each other. Both Head Coaches Danny Jones of Amador Valley Dons and Kevin Macy of Campolindo Cougars jumped at the chance to be in the first East Bay Honor Bowl. The Dons of Pleasanton will field a relatively new team with a strong group of returners. The Cougars of Moraga are no stranger to tough games. Campolindo competes in the competitive Diablo-Foothill league. Both coaches understand the significance to be part of The Honor Bowl and welcome the opportunity to become more aware of the men and women who volunteer their lives to protect our freedoms.
Shout out to the Honor Bowl Team
This event is organized and produced by a small team of family and friends. All of us put in tireless hours each year to help make it a success and to help our mission for The Honor Group. We wanted to share the faces of The Honor Bowl. Everyone is 100% volunteer as well! The Honor Bowl changes lives for students, athletes, schools, and communities.